ICA12101
LC-301 Mini Air Pump Compressor Portable Inflator Car Adaptor Tyre Ball LED with Light Bicycle MTB Fast
Description
- It has 4 switchable pressure units (PSI, BAR, KPA, KG / CM²), you can preset the tire pressure as needed. When the preset tire pressure is reached, the tire pump will automatically shut off. The maximum inflation pressure of the inflator is 150PSI.
- It's portable design, which can cover all tires of bicycles, motorcycles, automobiles (including SUV). Also equipped with 3 nozzle adapters for mattresses / airships / toys / sports balls / inflatable products.
- You only need 4 steps to start inflation. The LCD screen shows real-time pressure on the side, so you can monitor the pressure without bending to see the bottom.
- When inflated, one LED light will automatically light up. There are LED lights on the bottom and real-time pressure display on the LCD. You can conveniently use the digital inflator as a tire pressure gauge and inflator in the dark.

Specification
-Inflation efficiency: 15L/min
-Inflation pressure: 100PSI (Max)
-Pressure units: PSI, BAR, KPA, KG/CM2
-Outer air hose length: 13cm ± 0.5cm (5.1 ±0.2inch)
-Working temperature: 0°C~60°C -Size: 150*61*43mm
-Weight: 550g
-Maximum continuous working time: 45 min
Operation Steps
1.Connect the hose into the bottom tire valve core.
2.Press down the buckle on the air hose to prevent air leaking.
3.Press the button "Unit" to wake up the LCD screen.
4.Press the button "+" and "-" to preset tire pressure.
5.Press the power button to start inflating, it will stop automatically when the preset pressure is reached.
Multiple Use is designed for your life
-For car/SUV/RV tires
-For bike/motorcycle tires
-For sports equipment
-For inflatable toys
NOTE: NOT for van, coaches, motor homes, trucks.

Package Including
1* Air Compressor
1* Power Cable
1* Air Hose
1* Ball Needle
1* Toy Nozzle
1* User Manual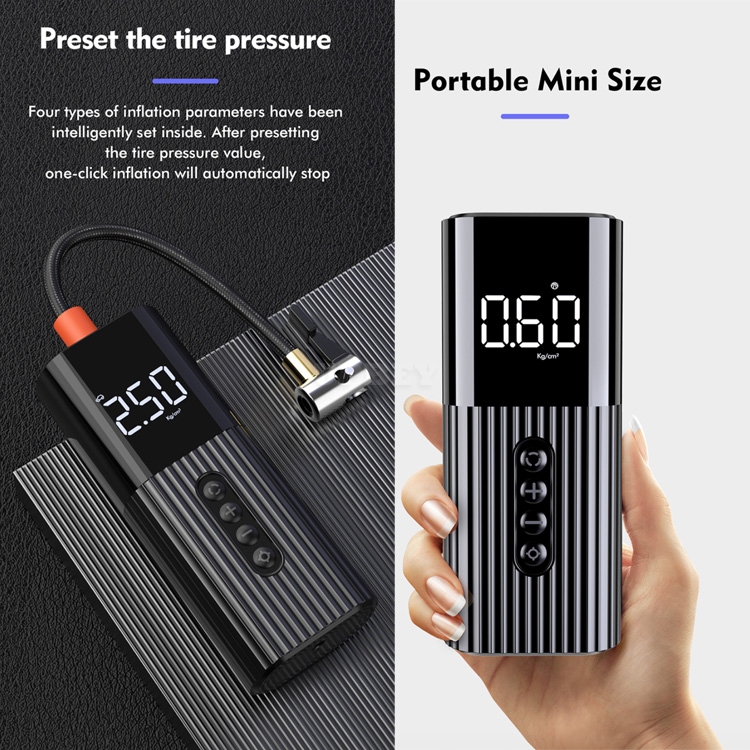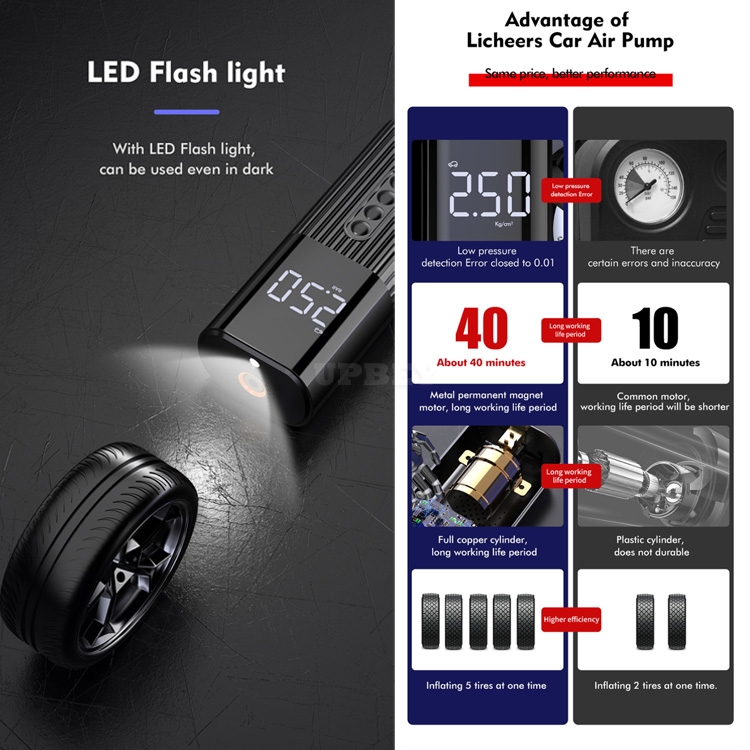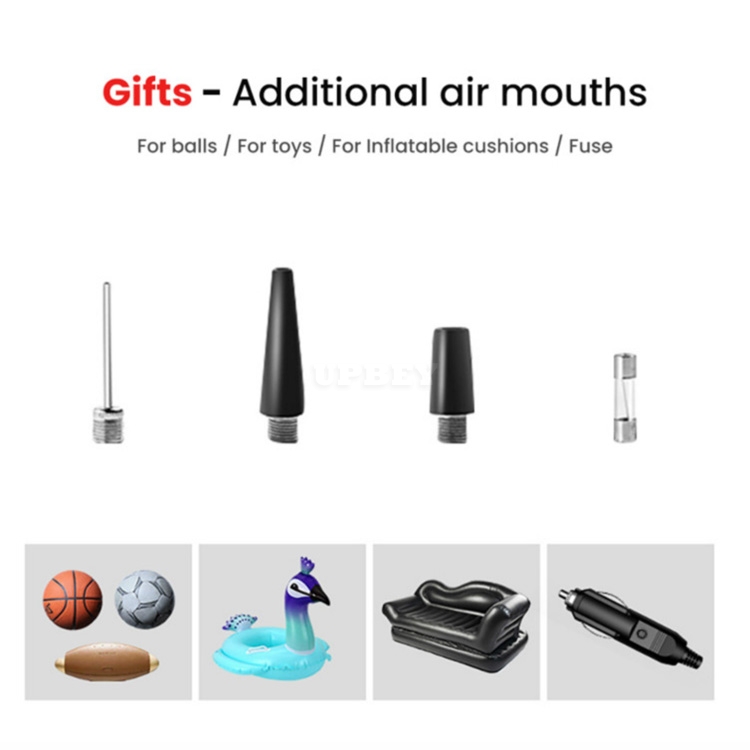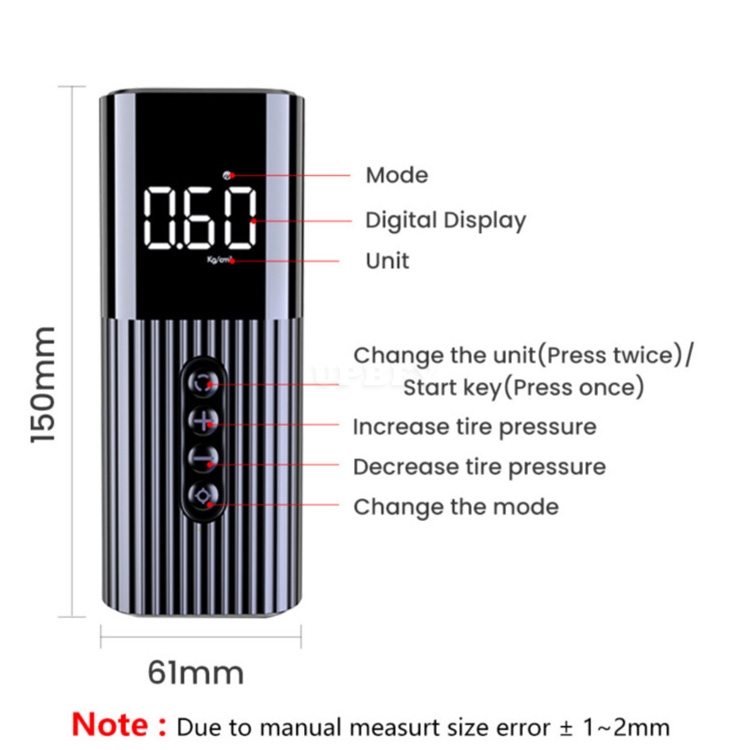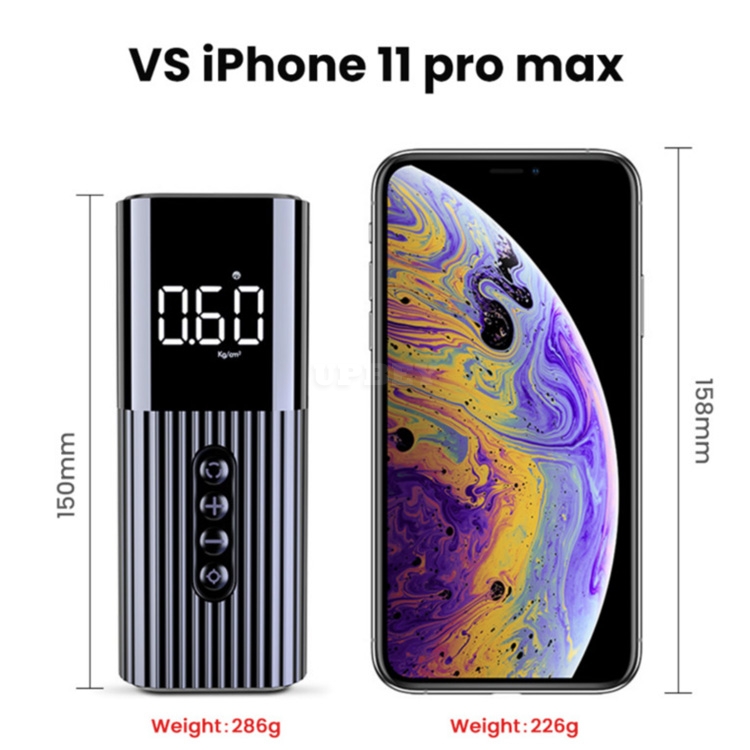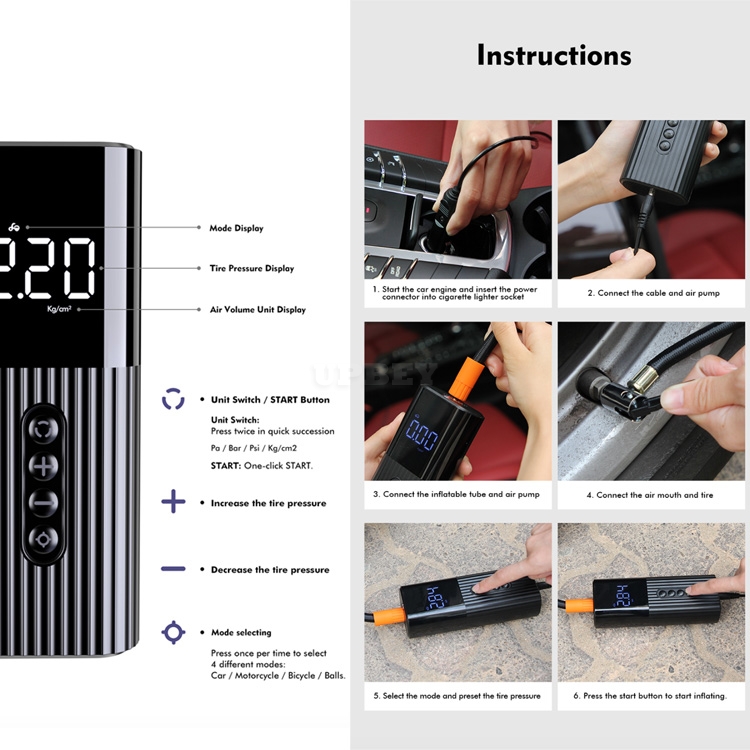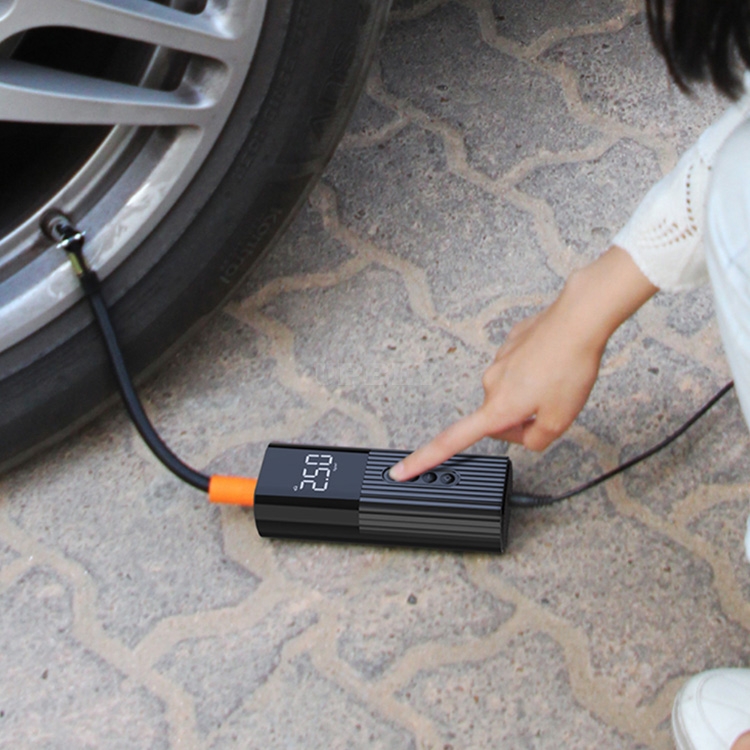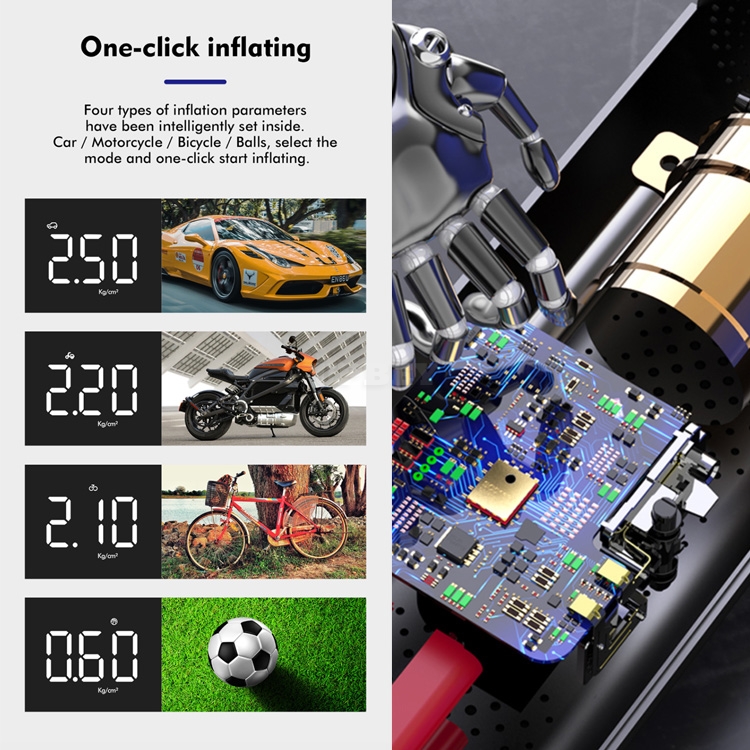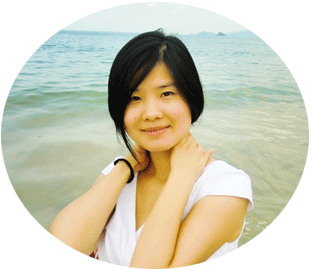 +86 18664589517