HBT3016
Blood Pressure Monitor Features:It can store 99 groups of measuring results of 2 people and display the average reading of measurement results of the latest 3 times.Automatic test, Fully automatic compression and decompressionBlood pressure classification
Description:
Product Category:medical device
Blood Pressure Monitor:
Application: Wrist
Size: 8cm*6cm*4cm
Small delicate design
Clear LCD digital display
power saving, convenient
2 display units: kPa, mmHg
Warranty Time:1 year
Correct Measurement Methods :
(Kindly note: Make sure the battery is properly installed before use, especially the positive and negative electrode of the battery. Battery usage: Use 2 x 1.5V AAA battery)
1)Sit in a chair as shown, don't lean forward or bend your body .
2)Before measurement, take a deep breath three or four times, recover to the normal breath,  relax your shoulders and arms. Make sure your body relaxed.
3)During measurement, the middle of the wrist cuff should be the same height with the heart, The body and your wrist can not move, We recommend that you put a soft cushion under the elbow.
Thermometer:
Measuring range: 34.0 ℃ ~ 43.0 ℃
Measurement accuracy:
Under35.0 ℃ and over 42.0 ℃: -+ 0.3 ℃
 35.0 ° C to 42.0 ° C: -+ 0.2 ° C
Measuring distance: 5 ~ 15 cm
Measurement interval: about 6 seconds
3-color backlight: green, yellow, red
Surface temperature mode:
Below 37.5 ℃ is green
37.6 °C to 38.0 °C is yellow
38.1 ℃ above is red
Automatic shutdown: under 18 seconds
Storage: -20 ℃ ~ 45 ℃, relative humidity: under 85%
Battery voltage: DC3V (2 AAA alkaline batteries)
Fingertip Pulse Oximeter Introduction:
Application: Finger
Size: 62*32*33mm  
Color: Blue Green Pink Black
Commodity Quality Certification: CE
2 parameters: SPo2, Pulse Rate
Specification Display: OLED
 2 color display,
waveform display
SpO2 Measurement range:
70~99% Resolution: -+1%
Accuracy: -+2% (70%~99%), unspecified (under70%)
Pulse rate
Measurement range: 30~240 bpm
Resolution: -+1%
Accuracy: -+2bpm or -+2% (select larger)
Low Perfusion under0.4%
Power 1.5V (AAA size) alkaline battery x 2
Supply voltage: 2.6~3.6V   
Working current under30mA
Automatic power-off
Automatically power off when no signal  
in the oximeter for more than 8 seconds
Operation instruction:
1.Install 2 AAA batteries into battery cassette before covering its cover
2.Plug one finger into rubber hole of the oximeter (it is best to plug
the finger thoroughly) before releasing the clamp with the nail upwards.
3.Press button on the front panel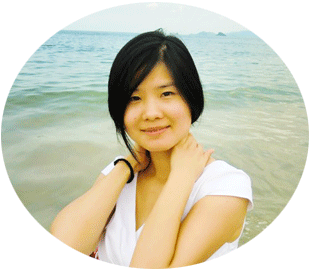 +86 18664589517