Drop Shipping
What is Drop Shipping?
A sales model is meant by which the seller sells a product to an end user, without physically owning it in his ware house.
The seller, managed by the sale, will send the article to the supplier who in this case is called "dropshipper", which will soon be the product connected to the end user. In this way, the seller takes care of the advertising of the products, without the relative duties related to the packaging and shipping processes that are instead provided by the supplier.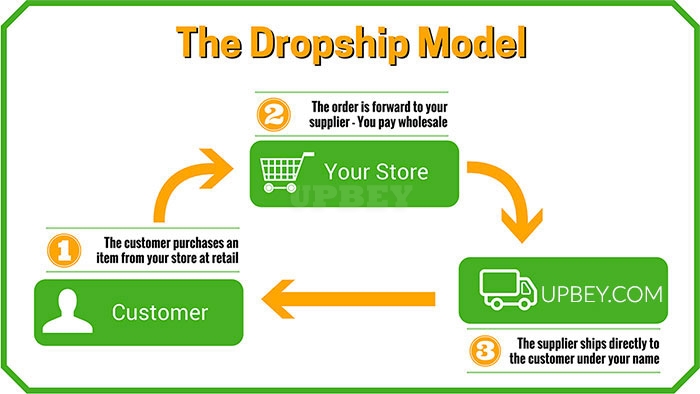 Become UPBEY Dropshipper is very simple
, you have first register as a customer at our website, then send an email to sales@upbey.com. After reviewing your request we will give you an account and the reserved price list for your website.
The most easy rules to do Dropship from us are:
1. There are no additional charges.
2. Order online and put a new shipping address when you checkout (change on Paypal too if you will pay with it).
3. We will not include publicity materials / invoices.
(To protect your reputation, your customers will not be able to reach our source in any way)
4. We remind you that your customer could pay import duties, take note and warn your customers beforehand.
(A lower declared price helps reduce the duty or sales tax that the customer may have to pay when receiving goods imported in some countries)
5. Customers care must take place first between you and the customer and then you can talk to us.
6. Every time you place an order in drop shipping, you have to insert "drop shipping to customer" in the notes in order to manage it in the best possible way.
Note: If you pay with paypal, you must also update the customer's address on paypal to which we must ship in drop ship otherwise there is confusion with the addresses, alternatively and more simple choose Western Union and bank transfer. Thanks.
For informations