Key Features...
Decorative outdoor solar lamp brings mood lighting to your home, garden, patio or balcony
Amorphous silicon solar panel even supports charging on cloudy days
Rechargeable 600mAh battery brings up to 20 hours of usage time for a full charge
Clean green and beautiful this solar power lantern captures the suns power to save you money
Ornate Solar Lamp
This ornate solar lamp is the perfect addition to your patio, balcony or camping trip. This solar lantern has a decorative design and the amorphous silicon solar panel can even operate on cloudy days.
A rechargeable 600mAh battery and can operate for up to 20 hours when fully charged. Simply position the solar lantern where it will get plenty of sunlight and during the day the battery will recharge while at night it brings a decorative glow to your garden or patio.
Ideal for adding a romantic atmosphere to any outdoor area this solar powered mood lamp is a great compliment to your outdoor spaces. It can be easily switched on or off, alternatively, you can have it automatically turn on once the night comes and the sun has faded.
Suitable for hanging outside or placing on a table this solar lantern gives the effect of a real candle and brings a warm and inviting glow to your outdoor areas. With its IP44 rating, the lamp is splash proof and suitable for use in most weather conditions.
This outdoor solar lamp comes with 12 months warranty, brought to you by the leader in electronic devices as well as wholesale cool solar lights and gadgets
Manufacturer SpecificationsGeneral
Solar Panel: 0.15W amorphous silicon (can support charging in cloudy days)
Light: 1x 0.2W yellow LED light
Battery: 1x 1.2V/600mAh Ni-NH rechargeable battery
Color Temp 1700K
15 Lumens
Working time: 8 hours after one day under the sunshine and 18-20 hours after fully charged
Switch: Intelligent light control + ON/OFF main switch on the light body, it will be automatic to turn off the light at daytime and turn on the light at night
Material: PP+PC
Waterproof Rating: IP44
Lighting effect like a real candle
Life of the Light: 6 years approx
Dimensions
Main Product Dimensions:Light: 11.5x11.5x20cm
Wall Mounting:22cm
Main Product Weight: 600g
Weight/dimension is for the main item of this boxed product, to help you compare product sizes before buying: please do not base your shipping calculations on this price - shipping prices depend on your cart contents, shipping destination, and shipping method: please use the checkout to select options and preview shipping price for your total order.
Package ContentsEnjoy the following advantages:
Limited warranty
In-house QC
Member discounts
Award winning customer support
Quantity order discounts
Worldwide Shipping
Certification: CE, FCC, RoHS
Foreign Language Keywords
Arabic: - مصباح الطاقة الشمسية - Chinese Simplified: - 太阳能灯 - Czech: - Solární lampa - Danish: - Solar lampe - Dutch: - Solar Lamp - French: - Lampe solaire - German: - Solarleuchte - Hebrew: - מנורה סולארית - Hindi: - सौर लैंप - Italian: - Lampada solare - Japanese: - 太陽のランプ - Korean: - 태양 램프 - Malay: - Lampu solar - Norwegian Bokmål: - Solar lampe - Romanian: - Lampa solara - Russian: - Лампа - Spanish: - Lámpara solar - Thai: - โคมไฟพลังงานแสงอาทิตย์ - Turkish: - Güneş lambası - Vietnamese: - Đèn năng lượng mặt trời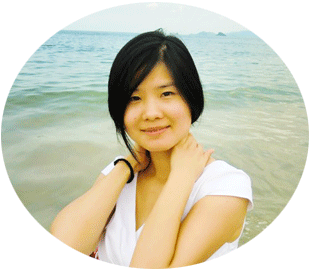 +86 18664589517