Key Features...
7-Inch car entertainment system that fits all Nissan cars out there
Android 9.0.1 (Default the Updating latest version) OS lets you enjoy a smooth user experience packed with games, movies, and Apps
Bluetooth 4.0 lets you sync this car media system with your smartphone, allowing you to engage in hands-free calls
Highly accurate GPS system with 3D maps makes sure you'll reach your next destination in time
Universal Nissan 2 DIN Car Media Player
If you are looking for the ultimate way to pimp up your Nissan then search no further. This 2 DIN car media system that fits in any Nissan car is guaranteed to customize your car like no other gadget out there. With its beautiful 7-Inch HD display, this dual DIN car entertainment system lets your passengers enjoy the latest movies, music, and Android games while waiting to reach the next destination – assuring that never again a single moment of boredom will enter your car. With Google Play installed, this two DIN media player provides you with access to literally millions of free to download Applications, games, movies, and more – bringing along unlimited fun and entertainment for everybody in your car.
Running on an Android 9.0.1 operating system, this 7-Inch car entertainment system comes packed with all the trusted and familiar features that are loved by all Android users out there. A powerful Quad-Core CPU lets you engage in demanding gaming sessions that, thanks to the media player's stunning HD display, can be enjoyed to their absolute most. Its large display furthermore features an adjustable brightness design, letting you enjoy all this media player has to offer even whilst located in direct sunlight. With 16GB of internal storage available you can be assured that this media player for your Nissan holds enough space for you to save all your favorite games, movies, and songs.
Thanks to its Bluetooth support, this Nissan car entertainment system can be easily synchronized with your smartphone and other Bluetooth enabled devices. Access your smartphone music library and enjoy your favorite songs in audiophile grade quality, or simply control your phonebook and engage in hands-free phone calls while on the road – with this Bluetooth media player your options will be truly limitless. Additionally, this Android car entertainment system furthermore features regular FM and AM radio settings, providing you with the possibility to listen to the latest songs, the news, and popular talk shows at any given moment.
Besides working as a high-end media system that lets your passengers enjoy the latest movies, most popular applications, and stunning games – this 2 DIN car media system also functions as a highly accurate navigation system. With its built-in GPS feature, this Android entertainment system for in your car provides you with the most up to date traffic information and route descriptions to your next destination whenever requested. Using Android Maps, you will be efficiently able to insert the map of any location you're headed – ensuring that no matter where you're located, you'll always reach your next destination on time and never have to fear about getting lost again.
This Nissan 2 DIN car entertainment system comes with a 12 months warranty, brought to you by the leader in electronic devices as well as wholesale electronic gadgets.
Manufacturer SpecificationsGeneral
Universal Nissan Model
DIN Size: 2
Bluetooth
Wi-Fi
GPS
FM Radio
Google Play
Accelerometer sensor
CAN BUS
Main System-Android

CPU: 1.2GHz Cortex A9 Quad-Core
RAM: 4GB
Internal Memory: 32GB
OS: Android 9.0.1 (Default the Updating latest version)
GPS
Receiver Module: SIRF III
Frequency: 1.2 GHZ
Support Map: Android Map
C/A Code: 1.023 MHz
Signal Channels: 20
Tracking Sensitivity: 160dBm
Position Sensitivity: 3.0m CEP
Speed Rate: 0.1m/s
Data Update Rate: 1Hz
Recapture Time: Average 0.1s
Hot Start Up Time: Average 1s
Warm Start Up Time: Average 32s
Cold Start Up Time: Average 32s
Maximum Position Altitude: 18000M
Maximum Speed Rate: 515m/s
Built-in Antenna Type: External Power Source Porcelain Antenna
Built-in Antenna Voltage: 3.3V +/- 5%
Built-in Antenna Current: 15mA
Built-in Antenna Gain: 27dB
Interface: Touch screen
GUI Interface: 3D Type
Voice: YES
Internet information
Wi-Fi: 802.11 b/g/n (built in)
Display
Screen: 7 Inch IPS
Touchscreen: Capacitive
Resolution: 1024x600
Video Systems: PAL, NTSC, SECAM, AUTO
Image Brightness: Adjustable
Audio Information
Max Audio Output: 45W x 4
AM/FM Radio Tuner Information
30 Preset Stations
AM Frequency Range: 522 to 1620KHz (Worldwide), Increment: 9KHz
FM Tuning Range: 87.5 to 108.0MHz (Worldwide), Increment: 0.05MHz
RDS System
Radio Regions: China, Europe, Orit, Russia, America1, America2, Japan, Aust
Bluetooth
Pair With Mobile Phone - Then Use Touch Screen Interface
Dial, Answer, Stop Call, Phonebook
Music, Volume Control
Ports
Micro SD card Slot: Up to 64GB
Radio Antenna Input
GPS Antenna Input
USB
WIFI Input
2x RCA Video Output
CAM IN
VIDEO IN
RCA Audio RR
RCA Audio RL
RCA Audio FR
RCA Audio FL
Subwoofer
AUX IN L
AUX IN R
Languages
Bahasa Indonesia, Bahasa melayu, German, English, Spanish, Filipino, French, Italian, Dutch, Polish, Portuguese, Romanian, Vietnamese, Turkish, Bulgarian, Russian, Arabic, Persian, Amharic, Indian, Thai, Chinese (simp), Chinese(trad
Media Formats
Video: MPEG-1/2/4、H264、H263、VC1、RV、RMVB、DivX、Sorenson SparK, Spark、VP8、AVS Stream
Audio: MP3, WMA, WAV, AC3, OGG, FLAC
Graphic: JPG, BMP, JEPG, GIF, PNG
E-book files: PDF
(Android device can download various media players and codec's for supported format options)
Dimensions
Main Product Dimensions: 172x 176x 100mm (L x W x D)
Main Product Weight: 1173g
Weight/dimension is for the main item of this boxed product, to help you compare product sizes before buying: please do not base your shipping calculations on this price - shipping prices depend on your cart contents, shipping destination, and shipping method: please use the checkout to select options and preview shipping price for your total order.
Product Notes
The Android OS version on this device cannot be upgraded or flashed and any attempts to modify the default OS will void the warranty. As a wholesaler, we provide no software support, advice, or training regarding the Android operating system and software.
This model is compatible with most brands of GPS software - however hardware specific software such as may not run on this unit. As the wholesaler, we provide the GPS-enabled hardware only, not the software. We provide no warranty or customer support regarding GPS software. We cannot provide downloads, links, advice regarding GPS software. Any software installation you undertake should be performed or supervised by a professional.
To ensure your safety, the driver shall not watch TV or video or operate the player while driving for it may distract the driver from driving.
Works with below models: Nissan vehicles
Package Contents
Head Unit
GPS Antenna
2x Power Cables
2x AV Cables
2x USB cable
Microphone
12 month warranty
In-house QC
Member discounts
Award winning customer support
Quantity order discounts
Worldwide Shipping
Certification: CE, FCC, RoHS

Foreign Language Keywords

Arabic: - الدين 2 سيارة ميديا بلاير - Chinese Simplified: - 2 DIN 汽车媒体播放器 - Czech: - 2 DIN Car Media Player - Dutch: - 2 DIN auto mediaspeler - French: - 2 DIN voiture lecteur de Media - German: - 2 DIN Car-Media-Player - Hebrew: - נגן המדיה של המכונית דין 2 - Hindi: - 2 DIN कार मीडिया प्लेयर - Hungarian: - 2 DIN autós média lejátszó - Italian: - 2 DIN auto lettore multimediale - Japanese: - 2 DIN の車メディア プレーヤー - Korean: - 2 DIN 자동차 미디어 플레이어 - Malay: - Pemain Media kereta 2 DIN - Norwegian Bokmål: - 2 DIN bil Media Player - Romanian: - 2 DIN masina Media Player - Russian: - 2 DIN автомобильный медиа-плеер - Spanish: - 2 DIN coche reproductor - Thai: - เครื่องเล่น 2 DIN รถ - Turkish: - 2 DIN araba kitle iletişim araçları oyuncu - Vietnamese: - Máy nghe nhạc phương tiện truyền thông xe 2 DIN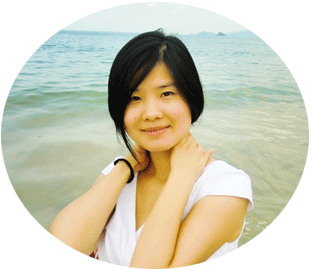 +86 18664589517