CESC4k1057
At a Glance...Create stunning videos in 4K quality.Take quality pics thanks to the Sony 20MP 1.4 Mega CMOS SensorTrigger the cam remotely with the wrist remote controlShare pics and videos instantly over Wi-FiNow with loop recording to use this action cam
Manufacturer SpecificationsGeneral
Sensor: Sony IMX078 1/3 CMOS
12.4 Mega 
Screen: 2 Inch TFT
Screen Resolution: 360X240
Photos Format: JPEG
Video Format: MOV, H2.64
Frame Rate: 60fps
Photos Resolution: 20MP (5120x3840), 12MP (4032x3024), 8MP (3264x2448), 5MP (2592x1944), 3MP (2048x1536)
Video Resolution: 4K(3840x2160)/15fps,2.7k/30fps,1440p(1920x1440)/30fps,1080P(1920x1080)/(60/50/30/25)fps, 720P(1280x720)/(120/60/50/30/25)fps
50 Meter Waterproof (with waterproof case)
Image Quality: Super fine, Fine, Normal
Seamless: Off, 1min, 3min, 5min 
Capture Timing: Off, 5s, 10s, 15s, 30s, 60s
Sharpness: Strong, Standard, Soft
Cycle Recording: Off, 0.5s, 1s, 3s, 5s, 10s, 30s, 60s
White Balance: Auto, Daylight, Cloud, Tungsten, Fluorescence
Frequency: 2.4GHz (Remote controller)
Remote Controller: Up to 10 meters (Waterproof to 3 meters)
Lens Angle: 170 Degrees
Digital Zoom: 8x
Video Output Format: PAL, NTSC
Battery Type: 1050mAh Li-ion Battery
Battery Working Time: About 2.5 Hours
Charging Time: About 3 Hours
Memory Type: Micro SD Card, Up to 32GB (Class6 and Above)
Frequency: 50/60Hz
Motion Detection
WDR (Wide Dynamic Range)
Exposure: -2, -1, 0, 1, 2
WiFi: IEEE 802.11b/g/n
WiFi Distance: Up to 15 Meters
Auto Power: OFF, 1min, 3min, 5min
Time Lapse: Off, 0.5s, 1s, 3s, 5s, 10s, 30s, 60s
Auto Recording (Ignition Start )
Loop Recording
Language
English, Chinese (Simp), Chinese (Trad), French, Spanish, Italian, German, Russian, Japanese, Thai
Ports
Micro USB
Micro SD card slot
Micro HDMI
Dimensions
Main Product Dimensions: 61 x 45 x 36 mm (L x W x D)
Main Product Weight: 90g
Weight/dimension is for the main item of this boxed product, to help you compare product sizes before buying: please do not base your shipping calculations on this price - shipping prices depend on your cart contents, shipping destination, and shipping method: please use the checkout to select options and preview shipping price for your total order.
Product Notes
Removable Battery
4k video recording is only supported when a class 10 Micro SD card is inserted.
4k resolution doesn't support capture function.
Camera could not support capture function when "time lapse" and "slow motion" is on.
Please set "capture timing"off when "seamless/time lapse/slow motion" will be used.
Change Log
15th March 2016, Video Resolution: 4K(3840x2160)/10fps, 1440P(1920x1440)/30fps, 1080P(1920x1080)/(60/50/30/25)fps, 720P(1280x720)/(120/60/50/30/25)fps, 480P(640x480)/240fps Changed to Video Resolution: 4K(3840x2160)/15fps,2.7k/30fps,1440p(1920x1440)/30fps,1080P(1920x1080)/(60/50/30/25)fps, 720P(1280x720)/(120/60/50/30/25)fps
Package Contents
Sport Camera
Battery
Waterproof Case
Handel Bar Mount
Quick Release Base
J-Hook Buckle
Mount Adapter 1
Mount Adapter 2
Mount Adapter 3
Helmet Base
Strap
2x 3M Adhesive Pads
2x Base for 3M pads
Power Adapter
User Manual
USB Cable
Remote Control
Ordering from Chinavasion provides you with the following s:
12 month warranty
In-house QC
Member discounts
Award winning customer support
Quantity order discounts
Worldwide Shipping
Certification: CE, FCC, RoHS
Foreign Language Keywords
Arabic: - ك 4 الرياضة عمل الكاميرا - Chinese Simplified: - 4 K 体育行动相机 - Czech: - 4K sportovní akční kamera - Danish: - 4K Sport handling kamera - Dutch: - 4K sport actiecamera - French: - 4K Sport Caméra d'Action - German: - 4K Sport Action Kamera - Hebrew: - מצלמה פעולה ספורט 4K - Hindi: - 4K स्पोर्ट्स क्रिया कैमरा - Italian: - 4K Sport Action Camera - Japanese: - 4 K スポーツ アクション カメラ - Korean: - 4 K 스포츠 액션 카메라 - Malay: - Kamera tindakan sukan 4K - Norwegian: - 4K Sports Action-kamera - Romanian: - 4K sport de acţiune aparat de fotografiat - Russian: - 4K камеры действий спорта - Spanish: - Cámara de acción deportiva de 4K - Thai: - กล้อง 4K กีฬาการดำเนินการ - Turkish: - 4K spor eylem kamera - Vietnamese: - 4K thể thao hành động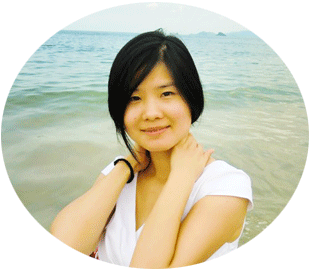 +86 18664589517