Key Features...
This Star Wars Death Star 3D optical illusion LED lamp is sure to impress
Can run on 3x AA batteries or with supplied USB power lead it can be powered by your computer, laptop or any other USB port.
7 different color modes that can be changed from the touch button on the base
Multifunction LED light can be used as a decorative light in a bedroom, living room, shop, cafe, and more.
Star Wars Death Star 3D LED lamp
With this 3D LED lamp you can have your very own Death Star. An awesome 3D lamp that is more than just a light. This Star Was inspired lamp is as much a piece of art as it is technology and certainly one for the Sci-fi lovers out there. A great present for that geek in your life.
The 3D Star Wars Death Star LED lamp give the appearance of a floating Death Star hologram in any darkened room. Made from a specially engraved 2D acrylic plate this ingenious lamp provides a 3D optical illusion that will amaze and impress your friends and family.
Powered by a USB cable or AA batteries (not included) the long life LED light inside the base will bring your lamp to life in a number of colors. This LED lamp with its mind-blowing optical illusion is sure will be a fitting addition to your desk. living room or bedside table. With its seven colors and this Star Wars themed light will add style and character to any room you place it in.
The Star Wars Death Star 3D LED lamp comes with 12 months warranty, brought to you by the leader in electronic devices as well as wholesale LED lights, lamps, and gadgets.
Manufacturer SpecificationsGeneral
Power: 5W
Voltage: 5V
Power Supply: USB or Battery (3 x AA)
Material: Acrylic
Switch Mode: Touch Switch
Color: Blue, Red, Green, Cyan, Purple, Yellow, White
Dimensions
Main Product Dimensions: 189 x145x98mm (L x W x D)
Main Product Weight: 171g
Weight/dimension is for the main item of this boxed product, to help you compare product sizes before buying: please do not base your shipping calculations on this price - shipping prices depend on your cart contents, shipping destination, and shipping method: please use the checkout to select options and preview shipping price for your total order.

Product Notes
There are 7 colors, each time you press the key, it changes to another color (7times). The eighth press to another mode: color changing auto.
Long press to turn off.
Package Contents
Death Star 3D LED Light
USB Cable
User Manual
Enjoy the following advantages:
12 month warranty
In-house QC
Member discounts
Award winning customer support
Quantity order discounts
Worldwide Shipping
Certification: CE, FCC, RoHS
Foreign Language Keywords
Arabic: - مصباح LED 3D - Chinese Simplified: - 3D LED 灯 - Czech: - 3D LED lampa - Danish: - 3D LED lampe - Dutch: - 3D LED-Lamp - French: - Lampe à LED 3D - German: - 3D LED-Lampe - Hebrew: - מנורת LED 3D - Hindi: - 3D एलईडी लैंप - Italian: - Lampada LED 3D - Japanese: - 3 D の LED ランプ - Korean: - 3D LED 램프 - Malay: - Lampu LED 3D - Norwegian Bokmål: - 3D LED-lampe - Romanian: - Lampa LED 3D - Russian: - 3D светодиодные лампы - Spanish: - Lámpara de LED 3D - Thai: - หลอดไฟ LED 3D - Turkish: - 3D LED Lamba - Vietnamese: - Đèn LED 3D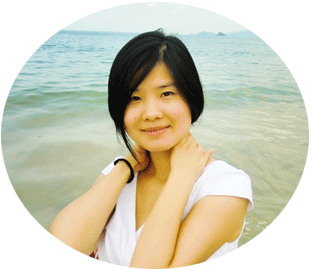 +86 18664589517