Key Features...
Throw amazing parties with this colorful RGB disco light
A strong and wide beam lights up the entire room with beautiful visual effects
Sync your light effects to the beat of your favorite song
Perfect to set the right mood at discos, nightclubs, or on family reunions
RGB Disco Light
Light up your life and dance the night away with this fun mini disco light. Emitting a wide range of colors, this RGB light truly lights up your surroundings in an amazing manner – sure to set the right mood and atmosphere for any occasion. Designed for indoor usage, this LED stage light is perfect to be used in disco's, nightclubs, bars, and on family parties. From now on you'll be able to show off your dance skills in style, as with this disco light backing you up, you'll be ready to steal the show.
Featuring a rotating light cover, this 3 Watt LED disco light is capable of displaying some magnificent and colorful visual light effects that are sure to put people in their dancing mood. The light itself can either be programmed to rotate normally or to follow the beat of the music, ensuring that your light effects will always be synchronized with all your favorite classics.
Supporting an extra wide and strong beam, this stage light is guaranteed to cover a large area – enough to light up an average sized room and fill it with stunning colors and high-quality music. Simply attach this RGB disco lamp to any surface and you'll be all set to enjoy countless hours of fun, music, and dance with all your close friends or family. From now on you'll be able to steal the show and throw amazing parties that your friends will still recall years from now. With this RGB stage light, you have all the ingredients to build the perfect part anytime you wish.
This RGB disco light comes with a 12 months warranty, brought to you by the leader in electronic devices as well as wholesale electronic gadgets.
Manufacturer SpecificationsGeneral
Material: Plastic
Voltage: 110-240V 50-60HZ
Rated Power: 3W (measured 3.5W)
Working condition: indoor use only
Working Modes: Sound Active, AUTO
Dimensions
Main Product Dimensions: 175x 85x 80mm (L x W x D)
Main Product Weight: 222g
Weight/dimension is for the main item of this boxed product, to help you compare product sizes before buying: please do not base your shipping calculations on this price - shipping prices depend on your cart contents, shipping destination, and shipping method: please use the checkout to select options and preview shipping price for your total order.
Package ContentsEnjoy the following advantages:
12 month warranty
In-house QC
Member discounts
Award winning customer support
Quantity order discounts
Worldwide Shipping
Certification: CE, FCC, RoHS
Foreign Language Keywords


Arabic: - الضوء ديسكو RGB - Chinese Simplified: - RGB 迪斯科光 - Czech: - Disco světla RGB - Dutch: - RGB-Disco Light - French: - RVB lumière Disco - German: - Disco Licht RGB - Hebrew: - אור דיסקו RGB - Hindi: - RGB डिस्को लाइट - Hungarian: - RGB Disco fény - Italian: - Luce della discoteca di RGB - Japanese: - RGB ディスコ ライト - Korean: - RGB 디스코 빛 - Malay: - Cahaya disko RGB - Norwegian Bokmål: - RGB Disco lys - Romanian: - Lumina Disco RGB - Russian: - Диско свет RGB - Spanish: - Luz RGB - Thai: - RGB ไฟดิสโก้ - Turkish: - Disko RGB ışık - Vietnamese: - Ánh sáng RGB Disco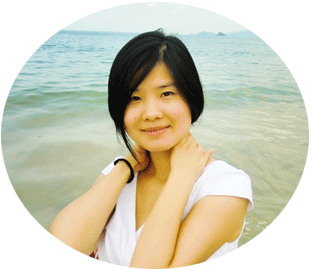 +86 18664589517