Key Features...
Waterproof IP65 outdoor LED lights up your driveway throughout the night
Smart sensor automatically switches on your LED at dusk
Solar panel recharges your 600mAh battery at day time
PIR sensor detects motion up to 5 meters' away
Outdoor LED Light
This solar powered LED light helps you to light up your driveway throughout the night. With its smart sensing technology, this outdoor LED light automatically switches on at dusk. The LED light comes with its own solar panel. Thanks to this, you can be assured that its 600mAh battery is always fully charged to get you through the night. Coming with a pair of 3M stickers as well as screws, this waterproof LED can be easily attached to any surface. Its IP65 rating allows you to use it in any weather condition.
This waterproof LED light has been crafted out of durable ABS plastic. Thanks to its tough design, it is capable if withstanding harsh environments. With its solar powered battery, you will be able to use this LED in an energy efficient manner. Simply place it at your driveway and you'll never have to worry about its battery again. This piece of outdoor lighting furthermore comes with a wide angle to emit a bright white light in different directions. With this feature, you can be assured that the entire surroundings will be lit up.
By featuring a PIR sensor, this LED light is capable of detecting motion up to a distance of 5 meters. Whenever motion is detected it will switches on automatically. Your LED light will emit a dimmed light throughout the night to keep your driveway lit up at all times. When somebody is moving in the area, your LED will switch to its bright light mode. With 100 lumens, this mode will to light up a large area. Coming with 3 different lighting modes, you can be assured that this LED light can be exactly adjusted to your liking. A 20,000 hour service life allows you to use this LED light for years to come.
This LED light comes with a 12 months warranty, brought to you by the leader in electronic devices as well as wholesale electronic gadgets.
Manufacturer SpecificationsGeneral
Material: Plastic and ABS
LED: 12pcs.
Brightness: 100 lumens
Solar panels: polycrystalline solar panels 3.5V / 0.8WW
Battery: Lithium battery 1 piece 3.2v 600MAH
Solar Charging Time: 6 hours
Motion Sensor
PIR range: up to 5 meters
Waterproof rating: IP65
Life: up to 20,000 hours
Auto switch: When the motion sensor is detected, the brightness becomes high, and when the person leaves, it becomes a low luminance color mode.
3 sensor control modes: sensor and white mode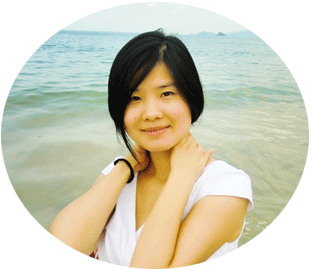 +86 18664589517