Key Features...


SOFT AND CALMING WARM WHITE LIGHT: Color temperature is between 1300K to 1800K. It glows soft warm white light which is similar to amber light that is bright enough for you to find the right way. Different with that glare from incandescent lights that make your eyes uncomfortable and disturb other sleepers in darkness.
MOTION SENSOR WITH ADJUSTABLE SENSOR DURATION: The light will automatically light up when it detects the movement of human within 11.5ft (120-degree radius) of the sensor after connecting the light to the motion sensor. More, a built-in timer allows the sensor duration to be adjusted from 30s up to 10mins.
TWO POWER SOURCES: Either be powered by 3 AA batteries or be powered by the USB cable.
STICK ON ANYWHERE WITH STICKY ADHESIVE TAPE: Easy to install on most flat surface with a strong sticky adhesive tape on the back. Even the motion sensor with an adhesive tape on. More, the cable length of motion sensor is 1.5m which allow for flexible installation.
VERSATILE USAGES: Be fitted to bed frame of kids, hall staircase, cabinets, cupboards, bookshelf, closets, kitchen counters, etc. Waterproof IP65 which can use it in outdoor place like pathway, fence, or use it on the toe kick of bathroom cabinets.
Motion Sensor Mode or Constantly Light On Mode:
You can choose to connect the light to the motion sensor or directly connect to the power source that can make the light constantly light on. The motion sensor range is 11.5ft and 120 degree.
Optional Auto shut-off Time:
You can set the sensor duration time from 30s up to 10mins.
Slim Design and Stick On Anywhere:
Very slim strip allow to install on some narrow corner with strong sticky adhesive tape on the back for easy installation on most surface.
Cuttable Strip Light:
Cut the light every 3 LED chips alone the cuttable mark line.
1.5M USB Cable of Motion Sensor for Flexible Installation.
Waterproof IP65:
Safe to use in rainy day. Perfect light that can be netted in outdoors.
Specifications:
Color temperature: 1300K to 1800K
Ingress protection: IP65
Light strip length: 1.5m/4.9ft
USB cable length: 1m/3.3ft
LED quantity: 30pcs/m (9pcs/ft)
Detecting angle: 120 degrees
Battery box: 3 x AA battery (not included)
Sensor input: DC 3.3-5V
Timer: 30s ~ 10min
Package list: 
1 * LED Light Strip
1 * Smart Sensor
1 * Battery Box
1 * USB Cable
1 * User Manual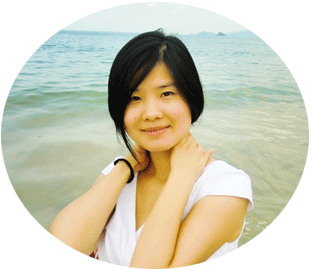 +86 18664589517