Key Features...
Two DIN car media player for your Volkswagen Passat
Enjoy films in crisp HD resolution on a beautiful 8 Inch display
Browse the web straight from your dashboard thanks to WiFi support
20-Channel GPS navigation system makes sure you'll never get lost again
Dual-DIN Car Media Player
With this Dual-DIN car stereo for your Volkswagen Passat, you'll bring great convenience and joy into your vehicle. By supporting both FM and AM radio frequencies, it allows you to listen to a vast number of radio channels. Additionally, this two DIN media player supports MP3 and MP4 files as well as Bluetooth. The latter lets you sync your car stereo with your smartphone or tablet so that you can enjoy your mobile music library while cruising down the streets. With its four 45W speakers, it will treat you to great quality audio at any time. From now on, you'll always be able to listen to your favorite tracks and talk shows. Thanks to its built-in microphone, it even lets you make hands-free calls.
Besides bringing music into your life, this car media player comes with a 20-channel GPS navigation system. With this tool in place, you'll always be able to find the fastest route to your upcoming destination. Simply insert the Android map of your liking, and this GPS will treat you with highly accurate traffic information of your area. With its 32GB SD card slot, your 2 DIN car stereo holds plenty of space to insert Android maps, games, and other sorts of media.
By running on an Android 9.0.1 OS, this car media player brings along great entertainment possibilities. Your passengers will be able to watch series, movies, and play games on a beautiful HD display. Additionally, your car accessory also supports WiFi. Not only does this allow you to download files, it also lets you stay connected to friends and family no matter where you're headed. Head out to the Play Store for the latest Apps or stream movies online. Nothing is too much for this Android media player. Thanks its Octa-Core CPU and 4GB RAM, this car stereo handles all.
This car media player comes with a 12 months warranty, brought to you by the leader in electronic devices as well as wholesale electronic gadgets.
Manufacturer SpecificationsGeneral
DIN Size: 1
Bluetooth
Wi-Fi: 802.11 b/g/n
Google Play
CAN BUS
Accelerometer sensor
GPS
FM/AM radio
Works with below models: VW Passat
Main System-Android

CPU: Rockchip Px5 Octa-Core, 64-Bit Coretex A53 1.2 GHZ
GPU: PowerVR G6110

RAM: 4GB
Internal Memory: 32GB
OS: Android 9.0.1(Default the Updating latest version)
GPS
Receiver Module: SIRF III
Frequency: 1.6 GHz
C/A Code: 1.023 MHz
Signal Channels: 20
Tracking Sensitivity: 160dBm
Position Sensitivity: 3.0m CEP
Speed Rate: 0.1m/s
Data Update Rate: 1Hz
Recapture Time: Average 0.1s
Hot Start Up Time: Average 2s
Warm Start Up Time: Average 32s
Cold Start Up Time: Average 32s
Maximum Position Altitude: 18000M
Maximum Speed Rate: 515m/s
Built-in Antenna Type: External Power Source Porcelain Antenna
Built-in Antenna Voltage: 3.3V +/- 5%
Built-in Antenna Current: 15mA
Built-in Antenna Gain: 27dB
Interface: Touch screen
GUI Interface: 3D Type
Support Map: Android Map
Voice: YES
Internet informationDisplay
Screen: 8 Inch IPS
Resolution: 1024x600
Capacitive Touch Screen
Image Brightness: Adjustable
Disc Information
Region Free (Also known as region zero or no region)
CD, VCD, SVCD, DVD
Audio Information
Max Audio Output: 45W x 4 Speaker
AM/FM Radio Tuner Information
Built-In Radio Tuner (30 Preset Stations)
AM Frequency Range: 522 to 1620KHz (Worldwide), Increment: 0.05MHz
FM Tuning Range: 87.5 to 108.0MHz (Worldwide), Increment: 9 KHz
RDS System
Radio Regions: China, Europe, Orit, Russia, America1, America2, Japan, Aust
Bluetooth
Pair With Mobile Phone - Then Use Touch Screen Interface
Dial, Answer, Stop Call
Support Bluetooth Phone Book Function
Music Playing, Volume Control
Touch Screen Keypad
Built-In Microphone
Ports
RADIO-ANT
GPS Antenna Input
USB
Wifi Input
External Microphone Input
Micro SD card Slot: Up to 64GB
2x RCA Video Output
CAM IN
VIDEO IN
Speaker RR out + and –
Speaker RL out + and –
Speaker FR out + and –
Speaker FL out + and –
SUB WOOFER
AUX IN L
AUX IN R
Languages
bahasa Indonesia, bahasa melayu, German, English, Spanish, French, Italian, Dutch, Portugues (brazil), Portugues(portugal), Vietnamese, Turkish, Russian, Arab, Chinese (simp), Chinese(trad)
Media Formats
Video: MPEG-1/2/, H26, H263, VC1, RV, RMVB, DivX, Sorenson SparK, Spark, VP8, AVS Stream
Audio: MP3, WMA, AAC, RM, FLAC
Graphic: JPG, BMP, JEPG, GIF, PNG
E-Book: PDF
Dimensions
Main Product Dimensions: 135x 240x 180mm (L x W x D)
Main Product Weight: 1967g
Weight/dimension is for the main item of this boxed product, to help you compare product sizes before buying: please do not base your shipping calculations on this price - shipping prices depend on your cart contents, shipping destination, and shipping method: please use the checkout to select options and preview shipping price for your total order.
Product Notes
The Android OS version on this device cannot be upgraded or flashed and any attempts to modify the default OS will void the warranty. As a wholesaler, we provide no software support, advice, or training regarding the Android operating system and software.
This model is compatible with most brands of GPS software - however hardware specific software such as may not run on this unit. As the wholesaler, we provide the GPS-enabled hardware only, not the software. We provide no warranty or customer support regarding GPS software. We cannot provide downloads, links, advice regarding GPS software. Any software installation you undertake should be performed or supervised by a professional.
To ensure your safety, the driver shall not watch TV or video or operate the player while driving for it may distract the driver from driving.
Works with below models: VW Passat

Change Log
08th Jan 2018, RAM: 2GB Change to RAM: 4GB
Package Contents
Car Player
2x Power Cable
3x USB Cable
2X AV Cable
Microphone
GPS Antenna
CAN BUS Decoder
Audio Cable
Enjoy the following s:
12 month warranty
In-house QC
Member discounts
Award winning customer support
Quantity order discounts
Worldwide Shipping
Certification: CE, FCC, RoHS
Foreign Language Keywords
Arabic: - استريو السيارة - Chinese Simplified: - 汽车音响 - Czech: - Autorádia - Danish: - Bil stereoanlæg - Dutch: - Autoradio - French: - Autoradio - German: - Auto-Stereoanlage - Hebrew: - סטריאו לרכב - Hindi: - कार स्टीरियो - Italian: - Stereotipia dell'automobile - Japanese: - 車のステレオ - Korean: - 자동차 스테레오 - Malay: - Stereo Kereta - Norwegian Bokmål: - Bilstereo - Romanian: - Masina Stereo - Russian: - Стерео - Spanish: - Estéreo de automóvil - Thai: - เครื่องเสียงรถยนต์ - Vietnamese: - Âm thanh nổi xe hơi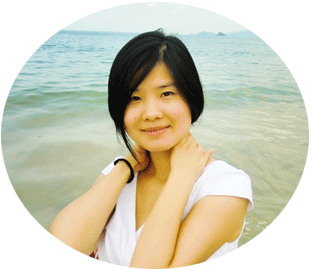 +86 18664589517