Key Features...
2 Din car DVD Player for specifically for Opel / Vauxhall vehicles
Android 9.0.1 (Default the Updating latest version) OS brings 'OK Google' voice controls and easy navigation with CAN-BUS support
Wi-Fi and G3 Dongle support for connectivity on the go
Precision GPS Navigation with Android Maps and SiRF III receiver
2 DIN Car DVD Player for Opel and Vauxhall Vehicles
This 2 DIN car DVD player with Android operating system is designed specifically for Opel Vehicles and works with most models such as the Astra, Antara, Vectra, Corsa, Zafira, Meriva, Vivaro, Insignia, Signum, and Tigra.
With its 7 inch touch screen display this Android car stereo brings 1024x600 high definition so you can enjoy a crystal clear picture and great with great detail. This2 DIN car stereo combines all your entertainment needs with state of the art GPS navigation and included CAN BUS support for effortless controls direct from your steering wheel.
Fitting directly into the dashboard of your Opel car this powerful DVD player will upgrade you're in car entertainment with awesome music audio and visual entertainment while getting you efficiently from A to B. The SIRF III GPS module provides exceptional accuracy and with Android Map support you'll be guided to your destination.
This car DVD player has support for 3G dongles as well as Wi-Fi so you can use it to surf the web, check in with Facebook or download news updates. You can even expand your music library by downloading online content. With Bluetooth connectivity you can pair your phone to the car stereo and drive safely while talking calls hands free. OK Google will even let you compose text message by dictating them to the Google assistant so you won't be distracted or suffer any penalties for using your phone through this car stereo.
Keep all your passengers entertained with the awesome audio and video properties of this in car entertainment system that supports disc from all regions and has extra video output so you can hook it up to rear seat monitors and keep the kids distracted on those long journeys.
This Opel CAr DVD Player comes with 12 months warranty, brought to you by the leader in electronic devices as well as wholesale 2 DIN and Android Car Stereos.
Manufacturer SpecificationsGeneral
DIN Size: 2
Bluetooth
Wi-Fi
Google Play
GPS
CAN BUS
Accelerometer sensor
Works with models: Opel Combo Vauxhall /Astra H G J 2004-2011/Antara 2005-2011 Vectra C B 2004-2011/Corsa C D 2004-2011/Zafira B 2005-2011/Meriva 2004-2011/Vivaro 2006-2011/insignia 2004-2011 Combo 2004-2011/Signum 2003-2011/ Tigra TwinTop 2004-2011 (The car manufacturing year is just for reference).

Main System-Android

CPU: 1.6GHz Cortex A9 Quad-Core
RAM: 4GB
Internal Memory: 32GB
OS: Android 8.0.1
GPS
Receiver Module: SIRF III
Frequency: 1.6GHz
C/A Code: 1.023 MHz
Signal Channels: 20
Tracking Sensitivity: 160dBm
Position Sensitivity: 3.0m CEP
Speed Rate: 0.1m/s
Data Update Rate: 1Hz
Recapture Time: Average 0.1s
Hot Start Up Time: Average 2s
Warm Start Up Time: Average 32s
Cold Start Up Time: Average 32s
Maximum Position Altitude: 18000M
Maximum Speed Rate: 515m/s
Built-in Antenna Type: External Power Source Porcelain Antenna
Built-in Antenna Voltage: 3.3V +/- 5%
Built-in Antenna Current: 15mA
Built-in Antenna Gain: 27dB
Interface: Touch screen
GUI Interface: 3D Type
Maps: Via Micro SD Card
Voice
Internet information
Wi-Fi: 802.11 b/g/n (built in)
3G: Supports USB 3G&amp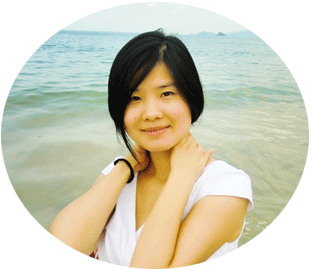 +86 18664589517