Key Features...
Dual DIN car stereos and Navigation system for the Mitsubishi Lancer
Huge 10.2 inch touch screen display for easy interactions and stunning viewing
Android 9.0.1(Default the Updating latest version) operating system and Octa core CPU with 4GB RAM offers a smooth seamless performance
Pin point GPS navigation takes the stress out of driving and guides you effortlessly to your destination
In-dash car stereo is molded to fit perfectly the Mitsubishi Lancer 2007 to 2016 models.
2 DIN Car Stereo Mitsubishi Lancer
Unhappy with your stock Lancer car stereo? Buy this state of the art in-dash car stereo and empower your car with the best that Android has to offer. Featuring a 10.2-inch display that boasts 1024x600 resolutions it delivers a stunning quality that is second to none. This double DIN stereo is powered by an Octa-Core Rockchip CPU, 2GB of RAM, and a PowerVR GPU so it will run pretty much anything you could need without even the hint of lag.
Thanks to wireless network support so you can connect to a Wi-Fi hotspot or with a 3G dongle (not included) you'll be tablet or surf the web, stream media, and download apps from the play store all while on the road. 32GB of onboard memory that can be doubled via a micro SD card means there is enough for thousands of songs, tons of movies and even games to keep everyone entertained.
There are also 2 video output ports so you can easily hook up additional monitors for your rear seat passengers. So whether it's the school run or the holiday traffic the kids will be looking forward to every journey because with games, cartoons, movies and more they'll be entertained all the way.
Equipped with GPS module and having support for Android maps puts state of the art navigation into your Mitsubishi Lancer. The advanced tracking is pinpoint accurate and you'll be able to view your position on a 3D map. With voice navigation, you can keep your eyes on the road while this car navigation system guides you to your destination.
This double DIN stereo has Bluetooth support allowing you to pair your phone for hands-free call answering. You will also be able to sync your contacts and with caller ID you'll know exactly who is calling you. AM and FM radio functions let you tune into your favorite stations or you can share music via USB port, Micro SD card or Bluetooth.
If you have a rear view camera, car DVR or parking camera with video output you can plug it directly into this car media player and enjoy easier parking and a clearer view on the 10.2-inch display. With all these features and more this is 2Din car stereo is the best aftermarket upgrade for your Mitsubishi Lancer and comes with 12 months warranty, brought to you by the leader in electronic devices as well as wholesale car stereos and media players.
Manufacturer SpecificationsGeneral
DIN Size: 2
Bluetooth
Wi-Fi
WCDMA (3G): Via USB 3G Dongle
Google Play
CAN BUS
Accelerometer sensor
GPS
FM radio
Works with below models: 2007-2016 Mitsubishi Lancer 

Main System-Android

CPU: Rockchip Px5 Octa-Core, 64-Bit Coretex A53 1.5 GHZ
GPU:PowerVR G6110
RAM: 4GB
Internal Memory: 32GB
OS: Android 9.0.1(Default the Updating latest version)
GPS
Receiver Module: SIRF III
Frequency: 1.6 GHz
C/A Code: 1.023 MHz
Signal Channels: 20
Tracking Sensitivity: 160dBm
Position Sensitivity: 3.0m CEP
Speed Rate: 0.1m/s
Data Update Rate: 1Hz
Recapture Time: Average 0.1s
Hot Start Up Time: Average 2s
Warm Start Up Time: Average 32s
Cold Start Up Time: Average 32s
Maximum Position Altitude: 18000M
Maximum Speed Rate: 515m/s
Built-in Antenna Type: External Power Source Porcelain Antenna
Built-in Antenna Voltage: 3.3V +/- 5%
Built-in Antenna Current: 15mA
Built-in Antenna Gain: 27dB
Interface: Touch screen
GUI Interface: 3D Type
Support Map: Android Map
Voice: YES
Internet information
Wi-Fi: 802.11 b/g/n (included) External Antenna
3G: Supports USB 3G&amp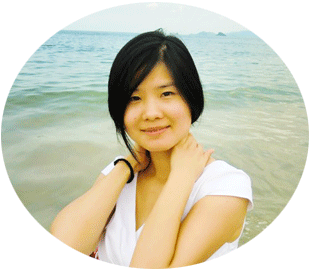 +86 18664589517